I remember vividly the first time I held my little Bitsy in my arms. Over the last several years we've had lots of firsts, and I generally try not to get to emotional over them, but today when she lost her first tooth and her daddy wasn't there to see it I have to admit I was a little emotional. Let's call it pregnancy hormones.

I'm not sure when or how it happened but my little girl, my baby, is growing up. She was so excited she wanted to call all of her grandparents and she wanted me to take lots and lots of pictures!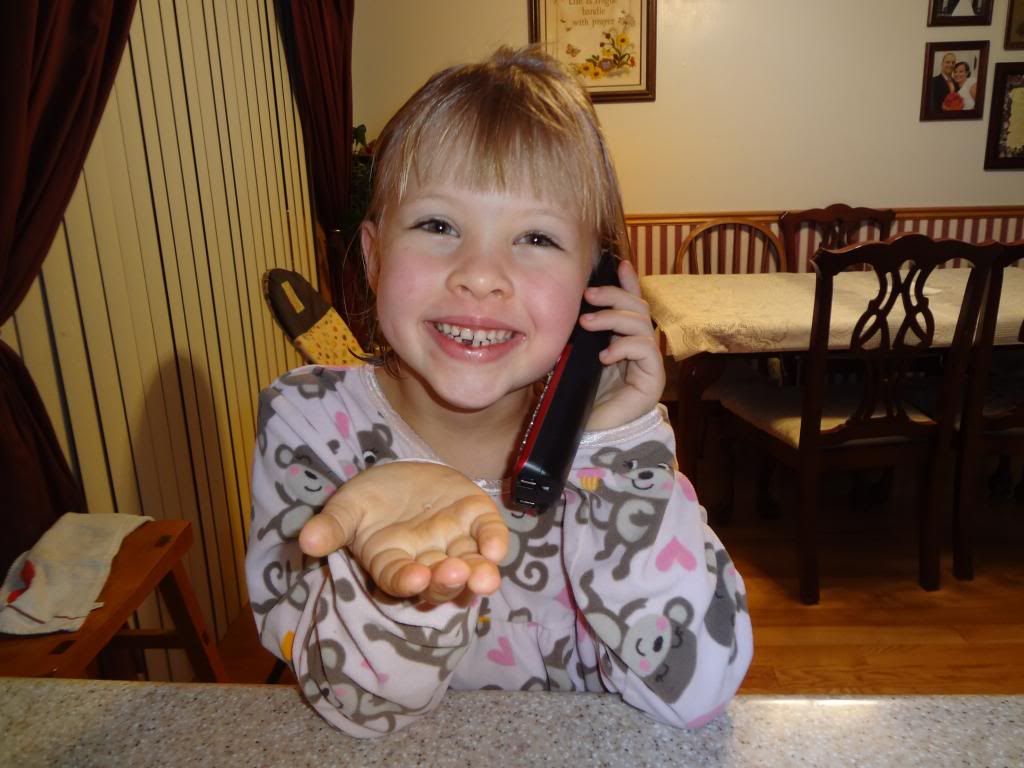 You can't stop time, but you can try to record it. I want to remember that smiling face, holding her little tooth, telling grandma how she just tugged on it a little and it popped right out. I want to remember this moment.